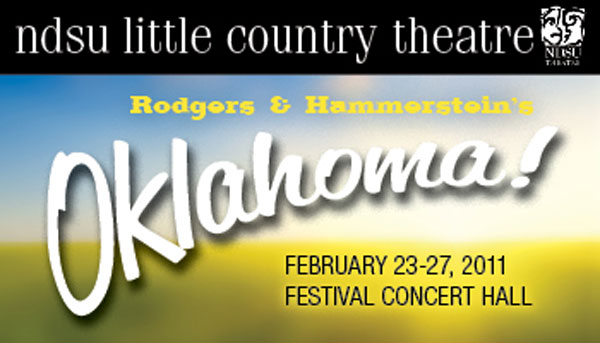 Oklahoma! (2011) was a musical production staged by Little Country Theatre and the Edwin Booth Players.
Plot Summary
Edit
In the Oklahoma territory at the turn of the twentieth century, two young cowboys vie with an evil ranch hand and a traveling peddler for the hearts of the women they love. (from IMDB)
Production Information
Edit
Oklahoma! was performed in February of 2011 in Festival Concert Hall.
Production Team
Edit
Ad blocker interference detected!
Wikia is a free-to-use site that makes money from advertising. We have a modified experience for viewers using ad blockers

Wikia is not accessible if you've made further modifications. Remove the custom ad blocker rule(s) and the page will load as expected.